Why do you want to join Black Business Women Online?
Great networking
What's Your Business?
baby shower and bachelorette party supplies
How did you find BBWO?
Ning
About Me:
Our goal is to always speak to the brides and mommies with unique tastes. Our readers know when to splurge and when to save. They know how to blend traditional with contemporary and look completely fabulous in the process. Us? Well, We are somewhere between eccentric and Martha Stewart. Tanisha is what we call a "swirly girl". She lives in a romantic and culturally diverse world with beautiful colors and a deep fondness for standing out. Louise is characterized as a posh, straight to the point girl. She appreciates a minimalistic environment but melts over "all that girly stuff". Together we are just two cousins from California that live too far away from each other and created a business so we could spend countless hours working together and IM'ng back and forth all day. We started ShowersPartySupply.com because we love baby showers and bachelorette parties. They are the beginnings of new adventures. So we blended the two and now sell top-quality products for both major events. We are currently working toward manufacturing party supplies for our modern consumers. Ah and yes, In the Details Blog. A true fruit of our labor. This blog came about because we like to talk and, as far as we know, we have style. We strain our eyes everyday looking through thousands of websites to seek out and share great new products, honeymoon hotspots, wedding tips, baby advice, DIY projects and much more. The gist of it is this, In the Details Blog is designed to give you what you want and what you didn't even know you wanted in one place. And we tried to make it as pretty as possible. We say all of this to say, thank you for visiting, please share your experience, ideas and advice. We definitely look forward to learning from you as well. xoxo...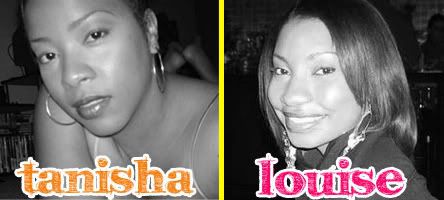 What are your most common online activities?
blogging, researching, emailing, being nosy...
BBWO Members recieve our weekly newsletter with featured business news, discounts, and tips! Would you like to signup for the BBWO Money and Marketing Newsletter?
No